music-islands.com
Head some news about music-islands.com introducing foreign independent bands and artists
to Japanese music Fans with podcast.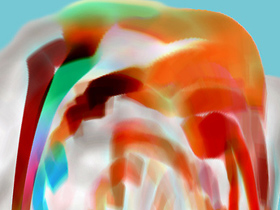 [news-1]
Now web-radio "music-islands.com" has approx.10,000 unique users a month,
and more than 900 visitors a day, with over 100,000 pageviews (Apr. 2006).
[news-2]
May 12. Social music networking site "jammy.jp" has added a link
to music-islands.com webradio.
http://www.jammy.jp/
our page is here at
http://www.jammy.jp/music_islands/top.php
[news-3]
with the support of japanese artist, Rika Shinohara, we now try to setup
live stages for November at nightclubs in Ebisu and Shimokitazawa, Tokyo.
we are going to invite 1 artist to Japan. When schedule will be fixed,
we will tell you again. we will start voting for it at our websites.
[news-4]
fishthemusic.com is preparing Japanese music podcasting with Japanese bands
at
http://podshower.com/pod/
it seems start on June.